Visual Art
Comic Art! (Autumn Break)
A fun and experimental class where you learn the fundamentals of designing your own comic art characters, making comic strips and turning it into a final class zine for distribution. Run in
This event is fully booked.
View dates
Tue, 16 Apr at 1PM
Wed, 17 Apr at 1PM
Thu, 18 Apr at 1PM
About
A fun and experimental class where you learn the fundamentals of designing your own comic art characters, making comic strips and turning it into a final class zine for distribution.
Run in collaboration with the Glen Innes public library, students will be introduced to comic related books galore to help with their creative processes. This class is also an extension of the Te Oro Art Club.
Students are encouraged to bring in their visual diaries, references, photographs, own materials (if they wish) and most importantly their ideas!
All materials will be provided.

Claudine Mailei
is a local artist born and raised in Glen Innes Auckland. She graduated with a Bachelor of Art and Design specialising in Visual Effects from Media Design School and spent a year in the industry before changing careers. Now the newest librarian on the block at GI library, you can happily find her curating the best graphic novels on the shelves.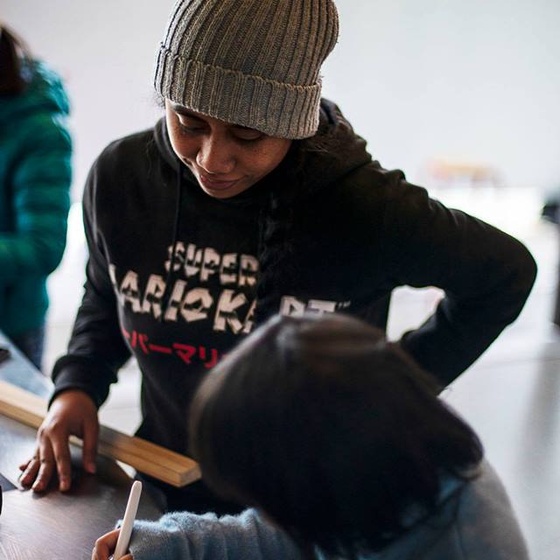 Claudine Mailei
Maungakiekie-Tamaki Local Board