Music
Raumati: 1 on 1 Guitar lessons
Become an axe master with 1 – 1 tutorial from guitarist Kenji.
Lessons must be paid in advance.
Ages 12+
Cost $20
View dates
Mon, 12 Feb at 3:30PM
Mon, 19 Feb at 3:30PM
Mon, 26 Feb at 3:30PM
Mon, 5 Mar at 3:30PM
Mon, 12 Mar at 3:30PM
Mon, 19 Mar at 3:30PM
Mon, 26 Mar at 3:30PM
Mon, 2 Apr at 3:30PM
Mon, 9 Apr at 3:30PM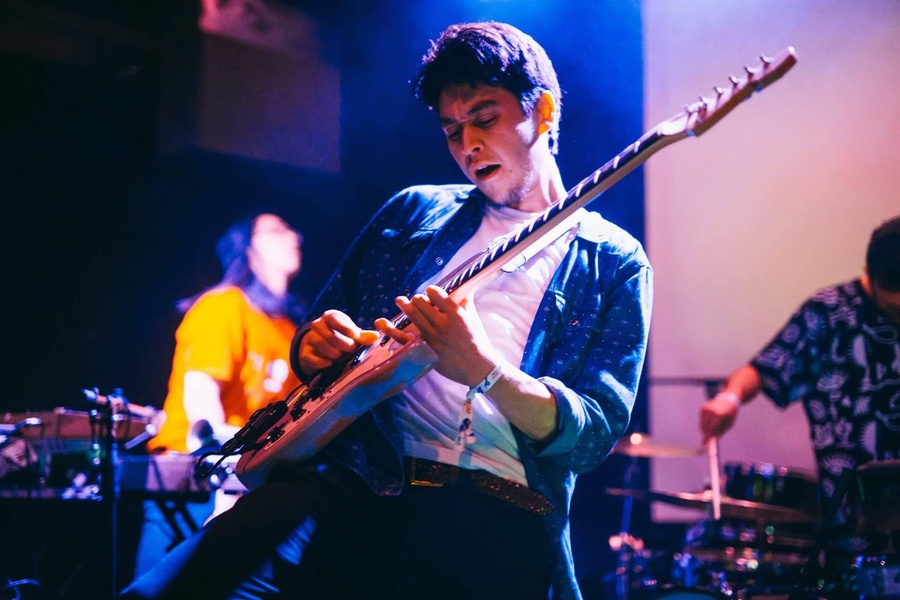 About
This course will deliver high-quality music experiences and tuition.
Our guitar lessons centre on educating, equipping and empowering the young person to unleash their full potential and to provide them with the tools to develop, grow and nurture their musical talent.
As the classes are 1 on 1, students will receive the maximum benefits of this learning format and taught in a safe and supportive environment.
Will in include but not limited to the following modules;
• Guitar parts – all parts of the guitar, string names, how to hold a guitar
• How to read Tablature music(TAB)
• Tabbed out tunes.
• How to read chord diagrams – introduction first eight chords.
• Introduction to advanced, to bar chords
• Strumming beginner and advanced patterns
• Learning to strum easy/advanced pop songs
• Reading chord charts and recognising music symbols
• Some Fingerstyle tunes
• Major and Minor Scales
• Improvising
• Introduction to tone setup of an amplifier and pedals depending on a genre of music.
Open to all students.
12 yrs- 24 yrs- $20 per lesson
25+ Yrs - $30 per lesson.
Terms and conditions apply.
Lessons run to coincide with the school term.
Term 1: Classes begin Monday, 12 February 2018 - 9 April 2018.
Term 2: Classes begin Monday 30 April 2018 - 2 July 2018
Term 3: Classes begin Monday 23 July 2018 - 24 September 2018
Term 4: Classes begin Monday 15 October 218 - 10 December 2018.
Lessons that land on a public holiday will move to the following Tuesday or next available business day.
Kenji Iwamitsu-Holdaway
Achievements:
- Performed 4 shows as part of the Big sound festival in Brisbane Australia with Yoko-Zuna 2017
- Silver scrolls best song nominee for song "One Question" with Yoko-Zuna featuring Laughton Kora 2016
- Charted at no.12 in the official NZ music charts for album "This Place Here" with Yoko-Zuna 2015
- Mentored songwriting students with Anika Moa, Julia Deans and Anna Coddington at the Yami music summit 2017
- Signed to record label "Loop" with Yoko-Zuna 2016- to date
- Recorded and performed with established NZ Artists such as P-Digsss (Shapeshifter), Laughton Kora (Kora), David Dallas, Rodney Fischer (Goodshit), Tom Scott (Homebrew, @peace)
- Sold out shows at Q-theatre 2015 and Kings Arms 2016 with Yoko-Zuna
- Performed with Bailey Wailey and Yoko-Zuna at Ted Talks 2015
- Performed at Kiwis on board fundraiser event for Syrian Refugees at Silo Park with Bailey Wailey, Neil Finn and Yoko-Zuna
- Performed at Silver Scroll awards in Vector arena with Yoko-Zuna
- Performed at Rhythm and Vines, Northern Bass, and Splore music festivals with Yoko-Zuna 2016-2017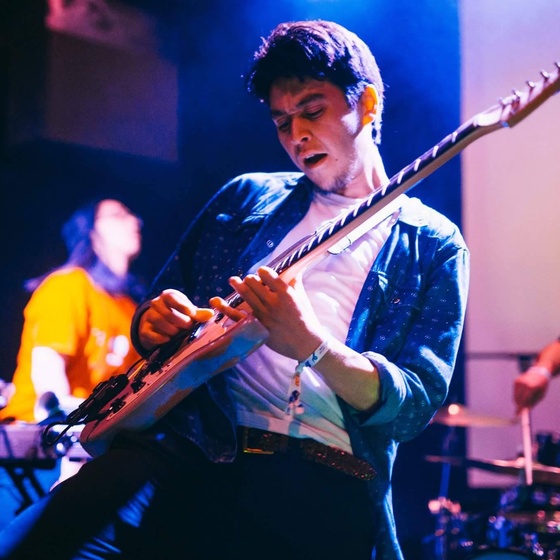 Kenji Iwamitsu-Holdaway
Maungakiekie-Tamaki Local Board