Visual Art
Ngā Whetū e Iwa o Matariki
Enjoy having fun in the creation of a beautiful art project exploring Ngā whetū e Iwa o Matariki
Book now. Limited places
Ages 7-13 yrs
Cost $5
View dates
Mon, 8 Jul at 1PM
Thu, 11 Jul at 1PM
Fri, 12 Jul at 1PM
Mon, 15 Jul at 1PM
Thu, 18 Jul at 1PM
Fri, 19 Jul at 1PM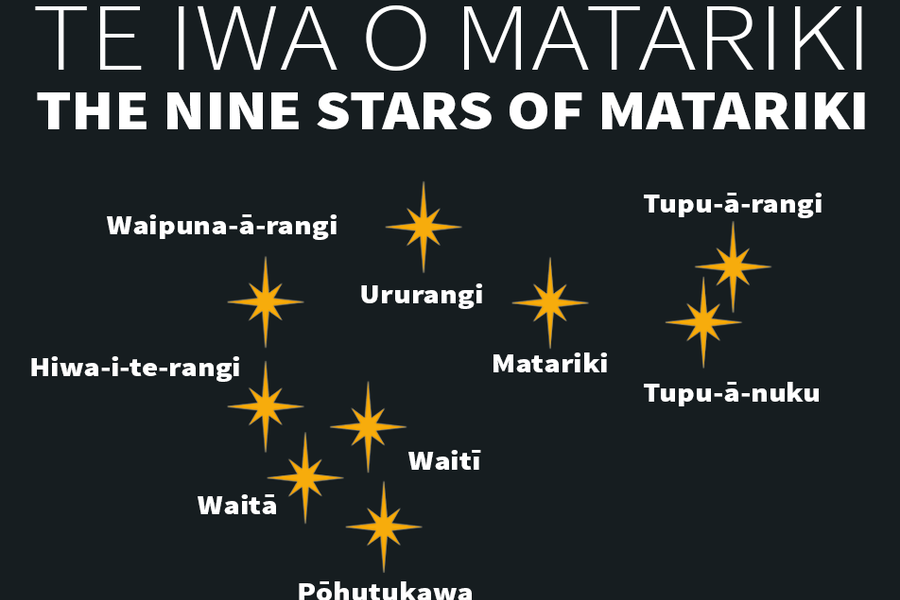 About
Discover the nine stars of Matariki.
Matariki has long been thought of as a seven-star cluster and is often referred to as the Seven Sisters. In recent years Māori astronomer Dr Rangi Mātāmua (Tūhoe), carrying on the work of his grandfather, astronomer Te Kōkau Himiona Te Pikikōtuku, has shared the mātauranga that two of the stars were forgotten over time - Pōhutukawa and Hiwaiterangi - and there are nine.
Be part of the creation of a beautiful art project Hands that Reach for Ngā whetū e Iwa o Matariki.
Come along and share in the stories and creation of this beautiful art project, where you will be making Matariki inspired hand cut-outs while learning the nine stars of the constellation.
There are six different sessions to be part of. Attend one or all six it's up to you. Please note that sessions have limited places available. Parents are welcome to join their children in these sessions.
'Wear clothing you don't mind getting a little mucky.'
Ngā whetū e Iwa o Matariki:
Matariki - signifies reflection, hope and our connection to the environment
Pōhutukawa - connects with those who have passed on.
Waitī - ties to bodies of fresh water and the food within it
Waitā - ties to the ocean and the food within it
Waipuna-ā-rangi - associated with the rain
Tupuānuku - is for food that grows within the soil.
Tupuārangi - is for food that grows up in the trees.
Ururangi - is the star associated with the winds
Hiwa-i-te-rangi - the youngest, is the wishing star that also ties into our aspirations for the coming year
The whetū indicate the success of the season ahead; clear, bright stars are a good omen and hazy stars predict a cold, harsh winter. If one star is more brilliant than another, there will be lots of yummy kai from the source it represents. If one is more dim, or completely missing, you can say haere rā to that kai source for the year, there won't be much of it.
Tui Hibbs
Tui Hibbs (Ngati Kahungunu ki Wairarapa) is an artist/photographer and has been living and working in Otahuhu.
Tui loves helping children explore their creativity, experimenting with new ideas and most of importantly, having fun making art. Tui firmly believes in the power of art to help inspire change and wellbeing.
Her passion for art has allowed her to share and inspire creativity in others. When Tui is not facilitating art workshops, she is a visual arts tutor at Kingsley School.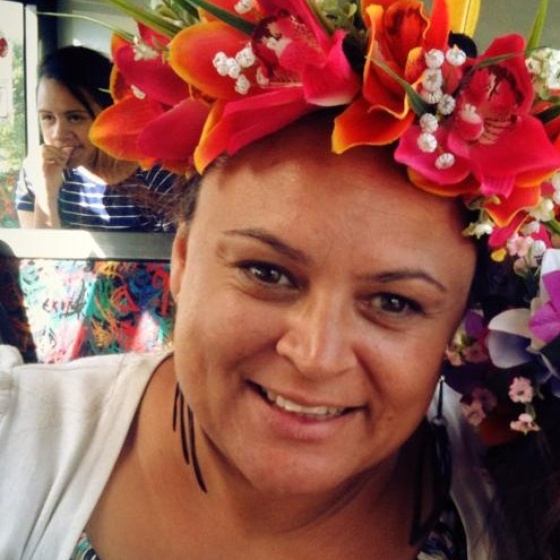 Tui Hibbs
Maungakiekie-Tamaki Local Board