Visual Art
NGATU Learning Space - IVI Designs Community Arts Residency
Back by popular demand.
Registrations are essential
Ages 16+
Free
View dates
Fri, 11 Oct at 11AM
Fri, 18 Oct at 11AM
Fri, 8 Nov at 11AM
Sat, 9 Nov at 11AM
Fri, 15 Nov at 11AM
Sat, 16 Nov at 11AM
Fri, 22 Nov at 11AM
Sat, 23 Nov at 11AM
Fri, 29 Nov at 11AM
Sat, 30 Nov at 11AM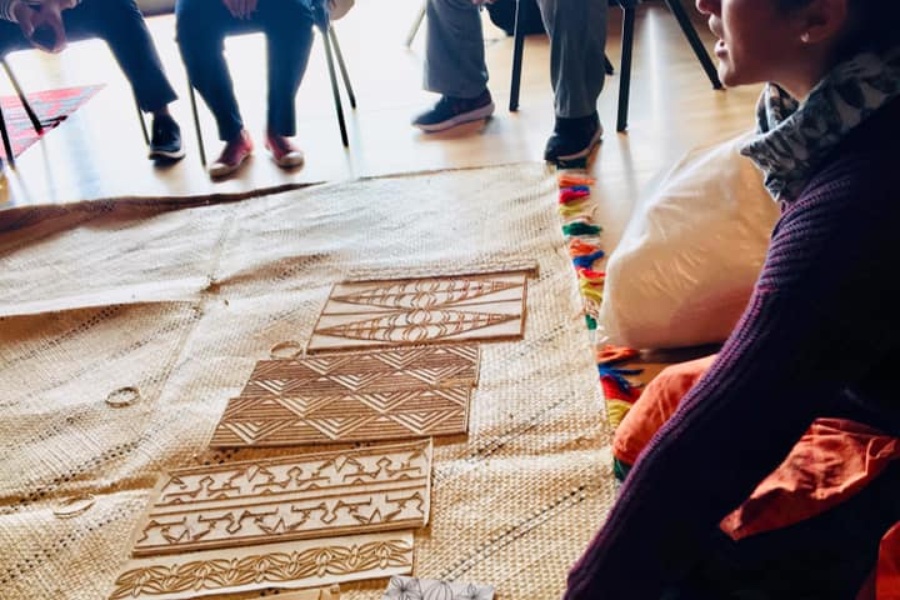 About
After a hugely successful workshop series at Tongan Language Week in Tamaki, IVI Designs have been invited to be a community arts group in residency at Te Oro.
Studio hours: Fri 11 am - 2 pm & Sat 11 am - 2 pm
As part of the IVI Design residency, they will open up their studio time to the community to book into the NGATU Learning Space.
Learn about and engage with the process of Ngatu making to contribute to the creation of a work that will feature new kupesi exploring the Pacific / Aotearoa experience through patterns inspired by the popular pacific symbol of the Pua (Frangipani) and the iconic indigenous Pohutukawa flower or Aotearoa
IVI Designs
Sisters and passionate ngatu practitioners Ebonie and Ruha Fifita have been working as creatives in Tonga and throughout the pacific since childhood. Inspired at a young age by the transformative power of the arts to nurture vibrant communities and promote wellbeing they have devoted their lives to learning and development in this area. They co-founded pioneer Tonga-based NGO ON THE SPOT - Arts Initiative in 2006 which continues to support creative learning and cultural exchange.
In 2017, the sisters were invited to collaborate with longtime friend and Pacific business owner Penina Hitti and together founded the concept for IVI designs Ltd **
In 2018, through conversations with their paternal aunty, Toa Misela, the opportunity arose to create a Ngatu Teuteu with family to celebrate and honour their grandparents. This piece, titled Koe Ngoue Manongi, is the first of many that the sisters look forward to creating with extended family for ceremonial use -bringing cousins and parents together in meaningful conversation, collaboration and creative expression for shared learning.
The project has been captured lovingly by many including cousin Angela Misela for her Cultured Fabric platform.
** IVI designs : We are Pasifika sisters working with and within our families and community. We have connected to weave our energies together and present this exciting new venture of SPIRIT, of SERVICE and of STORY to nurture community wellbeing at the grassroots.
What began as a simple idea in 2017 to use our experience in traditional textile and fibre arts to design for woven fabric products has now expanded to connect many of our life goals and interests. We are inspired by the example of our ancestors and elders who created exquisite works of art individually and collaboratively for and with their communities. Their efforts served to elevate and capture moments of collective significance and to respond to needs of their families and of society. We believe the role of the arts and artists is to advance the affairs of humanity. Through IVI designs we are committed to learning about how artists can continue to fulfil this role in society. IVI designs works with artists, drawing from customary knowledge to explore how the arts can contribute to community-building and respond to contemporary social realities. We design, develop, and support projects with the aim of generating useful insights and learning. Our projects explore creative approaches to overcome collective challenges and build on strengths. Our projects foster dynamic and meaningful collaborations between artists, communities and professionals from diverse fields. IVI designs employs digital storytelling, design, and partnerships with exceptional social entrepreneurs to ensure that many others are able to connect with, benefit from and invest in the learning and spirit of these focused, grassroots projects.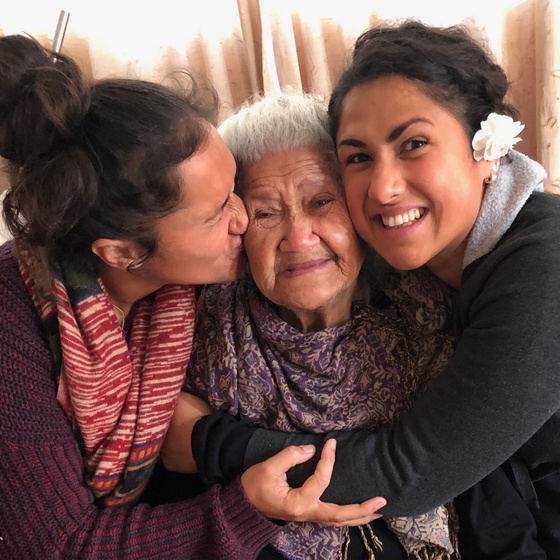 IVI Designs
Maungakiekie-Tamaki Local Board