Visual Art
O le Pi Tautau
The Good The Bad Gallery presents an exhibition of new workby Gary Silipa for Samoan Language Week 2019
View dates
Sat, 18 May at 10AM
Mon, 20 May at 10AM
Tue, 21 May at 10AM
Wed, 22 May at 10AM
Thu, 23 May at 10AM
Fri, 24 May at 10AM
Sat, 25 May at 10AM
Mon, 27 May at 10AM
Tue, 28 May at 10AM
Wed, 29 May at 10AM
Thu, 30 May at 10AM
Fri, 31 May at 10AM
Sat, 1 Jun at 10AM
Mon, 3 Jun at 10AM
Tue, 4 Jun at 10AM
Wed, 5 Jun at 10AM
Thu, 6 Jun at 10AM
Fri, 7 Jun at 10AM
Sat, 8 Jun at 10AM
About
O le Pi Tautau is the alphabet that represents the letters used in gagana Samoa.
The classic teal A2 alphabet chart proudly hung in most Samoan migrant homes and was held in almost the same high regard as the national Samoan flag, a visual reminder of home.
Silipa dissects aspects of the chart to create new contemporary work, linked to strands of his identity and his upbringing.

Gary Silipa
Gary Silipa is a visual artist from Auckland, born and raised in Tāmaki.
He is a member of TMD and identifies with being a Post-Graffiti Pacific artist where he's spent the last few years investigating his art practice outside of graffiti.
Gary keeps busy teaching and making art, and running the first art gallery in Tāmaki which he founded in 2015 – The Good, The Bad.
Website: thegoodthebad.co, thegoodthebad.gallery
Instagram: @tgtb
Facebook: thegoodthebadgallery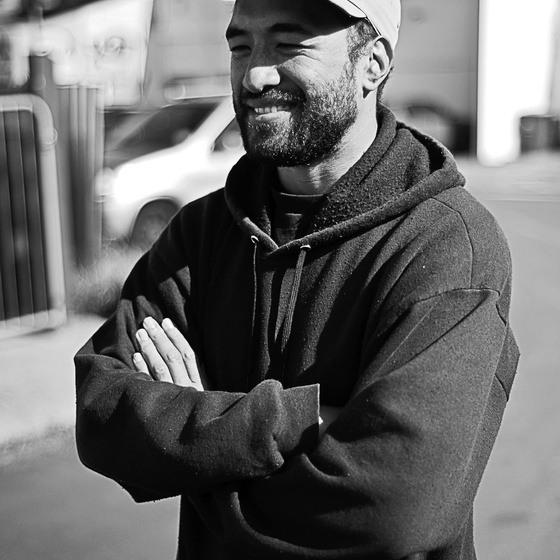 Gary Silipa
Maungakiekie-Tamaki Local Board