Dance
B-boy B-Girl Jam Sessions 2021
B-boy B-Girl Jam Sessions are back for 2021 with Taupuhi Toki
View dates
Fri, 5 Feb at 4:30PM
Fri, 12 Feb at 4:30PM
Fri, 19 Feb at 4:30PM
Fri, 26 Feb at 4:30PM
Fri, 5 Mar at 4:30PM
Fri, 12 Mar at 4:30PM
Fri, 19 Mar at 4:30PM
Fri, 26 Mar at 4:30PM
Fri, 2 Apr at 4:30PM
Fri, 9 Apr at 4:30PM
About
A weekly jam session with Taupuhi Toki for juniors learning to dance and discover the positive vibe that hip-hop culture celebrates. Bboys and Bgirls offer mentoring to less experienced dancers, building a safe and productive learning environment, where participants can learn foundation techniques, power moves, flow and musicality.
Ages: 8 - 12
Cost: Free
Weekly classes
Register to ensure your spot for 2021, limited spaces available.
Taupuhi Toki
Taupuhi Toki aka Taups, has been Bboying for a number of years. He has taken part in battles both as competitor and judge and has worked with groups such as BreaksNZ and Mika Haka Foundation.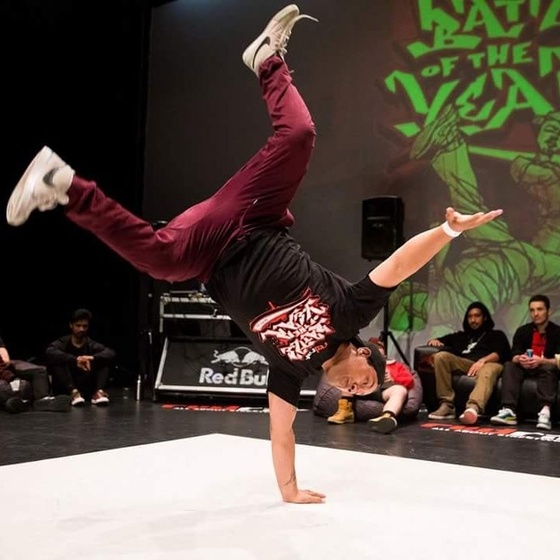 Taupuhi Toki
Maungakiekie-Tamaki Local Board