Dance
Siva Samoa Mai (Ngahuru) POSTPONED
Samoan Siva classes have been postponed until further notice.
This event is fully booked.
View dates
Sat, 12 May at 1:30PM
Sat, 19 May at 1:30PM
Sat, 26 May at 1:30PM
Sat, 2 Jun at 1:30PM
Sat, 9 Jun at 1:30PM
Sat, 16 Jun at 1:30PM
Sat, 23 Jun at 1:30PM
Sat, 30 Jun at 1:30PM
About
Calling all girls who want to learn how to sing and dance Siva Samoa!
Come and learn the basics to Siva Samoa and learn how to sing and harmonise Samoan Music whilst doing it.
Wear comfy clothing, bring an "ie lavalava" otherwise known as a pareu or sarong, a drink bottle and a towel.
Bring an open heart, mind and voice.
All girls are welcome!

Maria Puaula
Maria has a Bachelor of Performing Arts degree from Wellington, majoring in Siva Samoa, Maori Kapa Haka, Cook Islands Ura and NZ Contemporary dance.
Maria is a NZ born Samoan, born and raised in Glen Innes, attended St Pius X Catholic Primary School in Glen Innes, and grew up there in the Samoan Catholic Community, and remains apart this Community today.
It was there that her passion for Siva Samoa, Samoan Music and performance in general was born and nurtured. Since then Maria has been involved in many productions, shows, and has travelled internationally to perform.
She is passionate about uplifting and affirming people in their gift, and also teaching and sharing the gift of music and dance across all cultures, especially when it comes to Siva Samoa.
Ma lo'u fa'aalo'alo lava,
Fa'afetai.
Whena Maria Puaula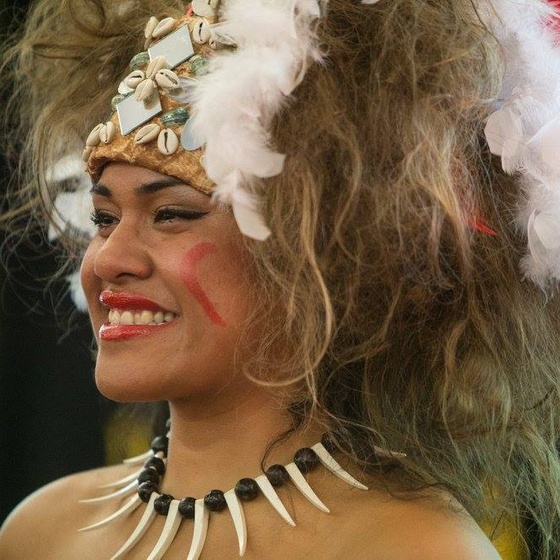 Maria Puaula
Maungakiekie-Tamaki Local Board