Dance
The Sixxes Holiday Programme
The Sixxes are BACK School Holiday Programme for all children between 5-16 years old!
Mon, 28 Sep at 10AM
70 max
Ages 5-16
Cost $5
View dates
Mon, 28 Sep at 10AM
Tue, 29 Sep at 10AM
Wed, 30 Sep at 10AM
Thu, 1 Oct at 10AM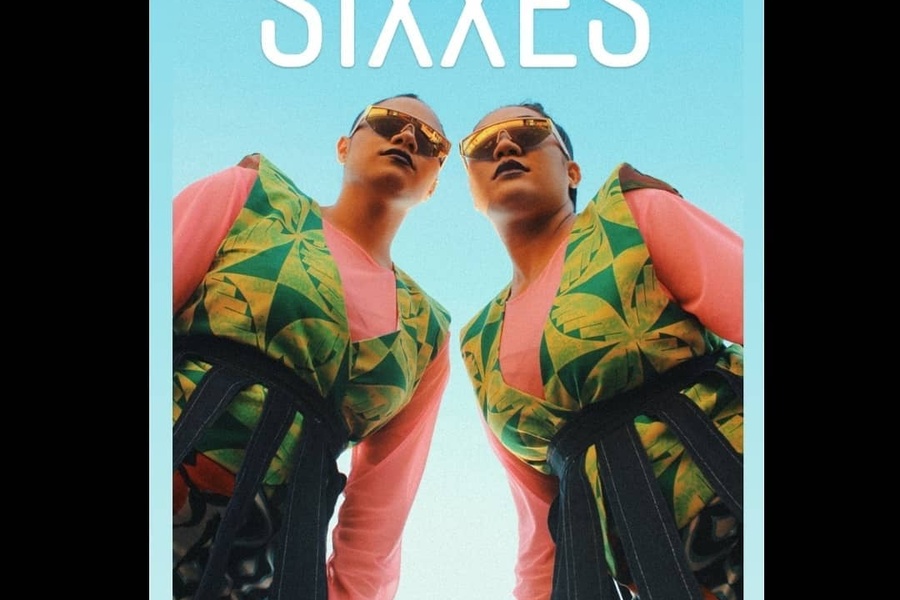 About
Fakalofa lahi atu & Malo e lelei! The Sixxes are bringing back their School Holiday Programme for all children between 5-16 years old! With a focus on dance and games, all you need to bring is your positive attitude; no experience required.
As LADI6' dancers, The Sixxes have the privilege to tour and perform on national and international stages, sharing their crazy and unique dance moves that always have audiences up on their feet.
The duo will be hosting a one week workshop during the September/October School Holidays to give back to the younger generation who aspire to perform. If this sounds like you or anyone you know, please click the link and register your details. The Sixxes can't wait to meet you all
Amanda Wilson
Amanda Wilson is a Pasifika creative artist, choreographer, dancer and producer from Aotearoa, New Zealand. Born and bred from the North Shore of Auckland, Amanda started to explore her identity through participation in Aotearoa's leading Pasifika cultural festival, 'ASB Polyfest' and dance competition 'Bring It On'. After studying at the University of Auckland and the Auckland University of Technology, these significant moments were pivotal to her creative journey as an artist.
Since 2016, Amanda has danced for various artists such as MTV EMA award winner JessB, Tree Vaifale and JPGOTMUSIC, as well as choreographed and back up danced for award-winning artist Villette. In addition to dance, Amanda has also produced and sung for dance artist Lyncia Muller's work 'FONUA' at the Pacific Dance Festival 2019. This has led to her current role as creative director, choreographer and dancer for award-winning artist LADI6, taking her both nationally and abroad.
Over the years, Amanda has gained the skills and knowledge about the performing arts industry to help her succeed in her current role. Amanda's goals are to lead by example and inspire people of the Moana that courage, passion and perseverance can lead to create great art, form strong work ethic and provide an opportunity for growth.
Lyncia Muller
Growing up, Lyncia Muller has always been rooted in her Tongan culture and movement, performing in various cultural festivals from primary school to being a part of Polyfest (a festival that celebrates diverse cultures in Aotearoa) and completing year 13 dance endorsed with Excellence in high school.
Lyncia knew she wanted to continue her endeavors in the arts after high school and graduated with a Diploma in Performing Arts at Pacific Institute of Performing Arts (PIPA) and Bachelor in Performing and Screen Arts majoring in Contemporary Dance at Unitec Institute of Technology.
Lyncia has been a dancer in various works such as competing at Street Dance New Zealand Regionals for Dramatics dance crew, back-up dancing for New Zealand rap artist JessB and recently becoming an assistant choreographer and dancer for international artist LADI6. She has worked with many Pasifika and Maori artists - The Guerilla Collection with Black Grace and Neil Ieremia, worked with multi-disciplinary artist Lisa Reihana on "In Pursuit of Venus", Fine Fatale, Tupua Tigafua, Ura Tabu, Amanaki Prescott-Faletau, Raymond and Ufitia Sagapolutele. Lyncia has made her own work debuting her choreographic piece 'Fetongi' at the Pacific Dance Festival (2018) and in 2019 was asked to return to perform her latest work called "Fonua" at Pacific Dance Festival as well as performing this at the Auckland Art Gallery and the Auckland Museum. She went on to perform in Frankfurt, Germany at the Weltkulturen Museum alongside dancer and choreographer Ufitia Sagapolutele and Natalia Ioane in support of Raymond Sagapolutele's exhibition, "Tofa Si O'u Tina – Farewell to my Mother".
During her time as a student at PIPA and Unitec, Lyncia has learnt different choreographic tools and performance mechanisms to develop ideas and understand what dance is from both a dancer and choreographers' perspective. This has helped her tremendously in the industry and has led her to become one of The Sixxes who are known as Ladi6' dancers.
Working alongside LADI6, she has been able to travel New Zealand and Australia, willing to inspire children to chase their music, dancing or singing dreams. This has influenced her movement style and has pushed her out of her comfort zone of Pacific and contemporary dance. With a strong background in Pacific, Hip-hop and Contemporary dance, it is exciting to see what Lyncia contributes to the evolving dance industry with her forward thinking creative work.
Amanda Wilson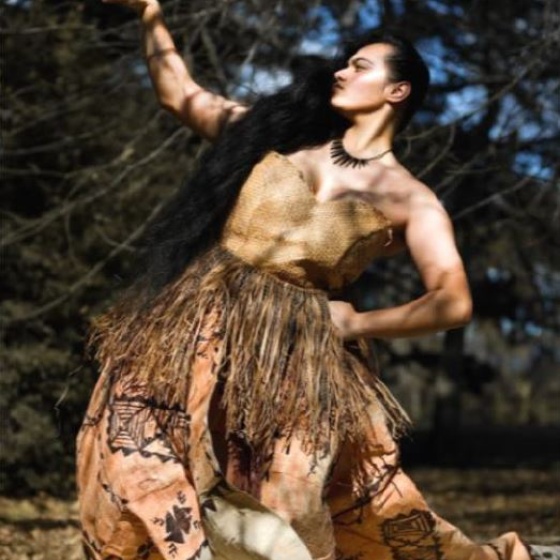 Lyncia Muller
Maungakiekie-Tamaki Local Board