Perform
Circus Fun - Atelier de Cirque (Kōanga/Term 4)
Join JP to learn what it takes to be a circus performer.
Weekly classes
Ages 8+
Free
View dates
Wed, 30 Oct at 4PM
Wed, 6 Nov at 4PM
Wed, 13 Nov at 4PM
Wed, 20 Nov at 4PM
Wed, 27 Nov at 4PM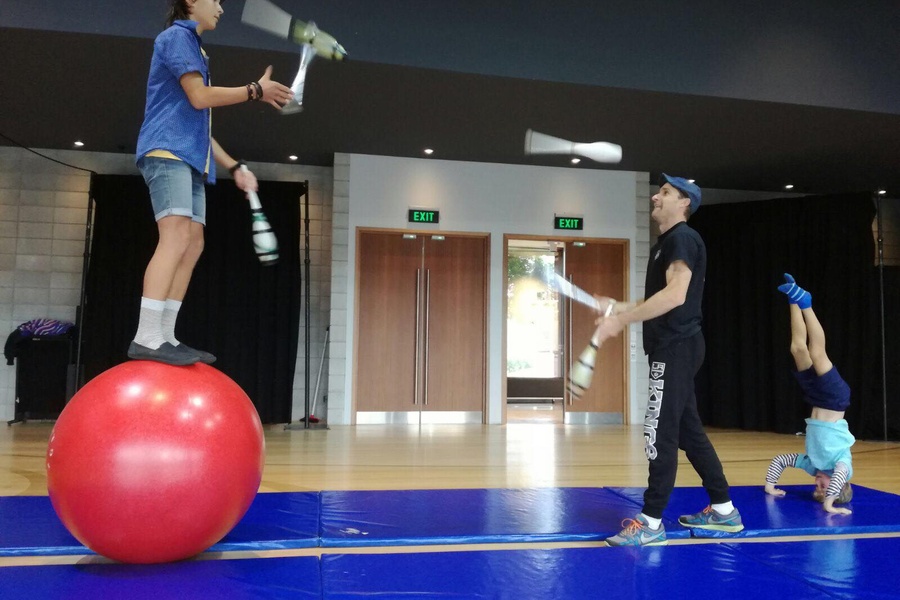 About
Join JP to learn what it takes to be a circus performer. He will bring all the equipment you need to become a true circus artist. You bring the talent.
This series of interactive, fun and educational Circus Arts Workshops, allow children to learn all the basics Circus skills. Perfect for the new beginner to old school advanced student.
Learn how to juggle with very different and cool gear (balls, diabolos, clubs, devil sticks, spinning plates, rings etc.). Learn how to be a French mime, a clown through different improvisation and confidence exercises and enjoyable teamwork environment.
Be a magician or an acrobat.
Circus arts skills will improve learning skills, enhances concentration, coordination, motricity, self-confidence, patience, creativity, persistence, and develop muscle potential.
The perfect magic potion, to keep your child's Body and Mind at the top by learning new skills.
LE CIRQUE DE JP
Jean-Philippe (Alias JP) studied at the French Circus School (OSE Clown) for a 4 year intensive training in various circus arts disciplines, he has worked as a Clown Doctor (France and Italy) in the Children's Oncology and Serious Burns unit for 2 years. Later, he developed 'The Caterpillar', Circus School in France for children and teenagers. JP has toured his Clown Character from 1997 where he has performed in various cabarets, and circuses worldwide. Professional Flying trapezist artist, Clown, Juggler, Unicyclist, Acrobat, Balloon Twister, Magician and Musician, JP takes his interest in all aspects of creativity into a professional combination of artistic circus expressions.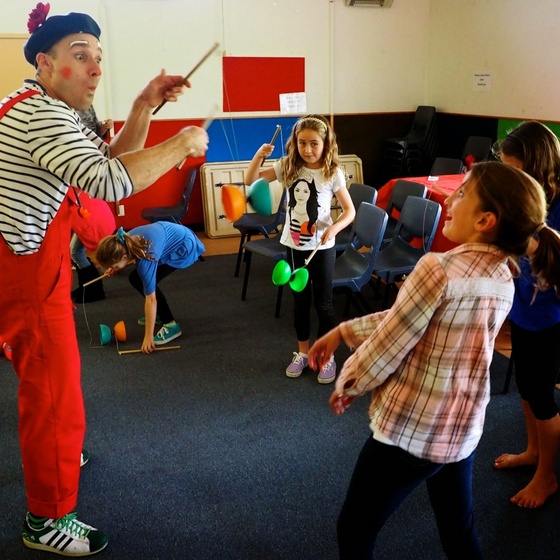 LE CIRQUE DE JP
Maungakiekie-Tamaki Local Board