Perform
Circus with JP!
School Holiday Circus with JP
This event is fully booked.
View dates
Wed, 14 Jul at 3PM
Thu, 15 Jul at 3PM
Fri, 16 Jul at 3PM
Sat, 17 Jul at 3PM
Sun, 18 Jul at 3PM
Mon, 19 Jul at 3PM
Tue, 20 Jul at 3PM
Wed, 21 Jul at 3PM
Thu, 22 Jul at 3PM
Fri, 23 Jul at 3PM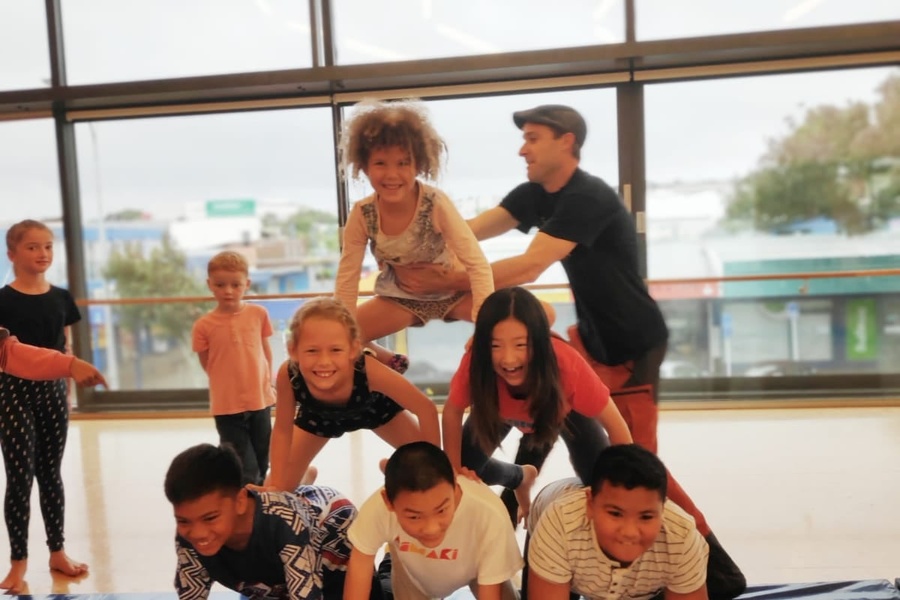 About
Join JP our local Circus Artist and Magician for 6 days of FREE SCHOOL HOLIDAY Circus Skills FUN!
Learn Acrobatic, Walking globe, Body Balance, Art of Juggling and more!
Limit to 12 students.
14th July Wednesday
15th July Thursday
16th July Friday
21st July Wednesday
22nd July Thursday
23rd July Friday
Children must be accompanied by an adult, dropped off and collected afterwards from the class.
Restricted ages 7 – 12
LE CIRQUE DE JP
Jean-Philippe (Alias JP) studied at the French Circus School (OSE Clown) for a 4 year intensive training in various circus arts disciplines, he has worked as a Clown Doctor (France and Italy) in the Children's Oncology and Serious Burns unit for 2 years. Later, he developed 'The Caterpillar', Circus School in France for children and teenagers. JP has toured his Clown Character from 1997 where he has performed in various cabarets, and circuses worldwide. Professional Flying trapezist artist, Clown, Juggler, Unicyclist, Acrobat, Balloon Twister, Magician and Musician, JP takes his interest in all aspects of creativity into a professional combination of artistic circus expressions.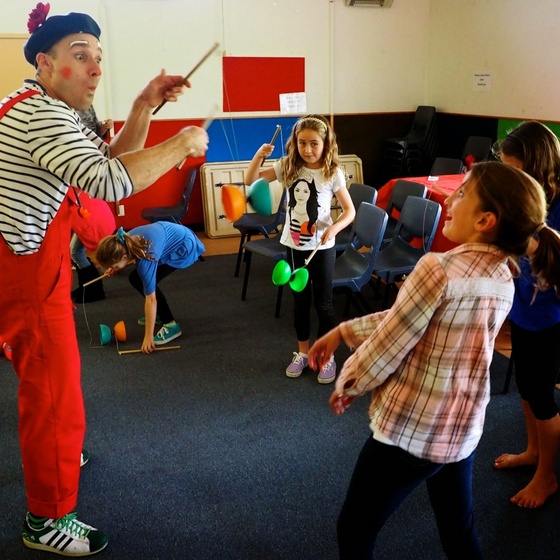 LE CIRQUE DE JP
Maungakiekie-Tamaki Local Board