Perform
Te Oro Presents Double Derelicts - White Face Crew
Share the joy and tomfoolery of the White Face Crew in a superbly choreographed show, involving couch leaping, shoe stealing, and good old-fashioned clowning around.
Two shows only. Book at eventfinda.co.nz
Ages Open
Cost $15
View dates
Fri, 16 Nov at 7PM
Sat, 17 Nov at 7PM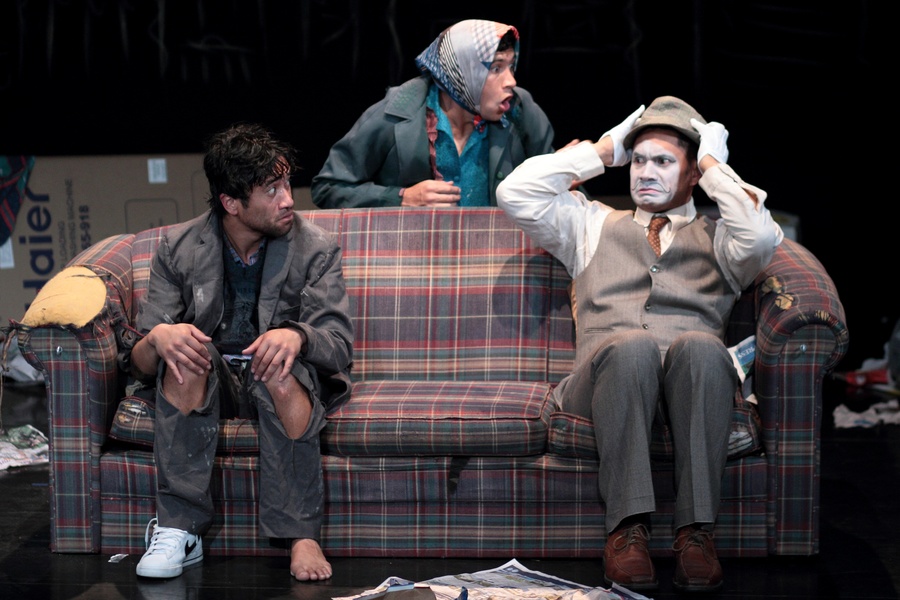 About
Two colourful street characters go head to head in a city park. What begins as a hilarious duet turns into a charming tale when a gloomy businessman interrupts their daily routine. Will his dark clouds engulf them or can they turn his frown upside down? This is top notch physical theatre and dance from the award-winning White Face Crew.
Choreographed by Justin Haiu and directed by Jarod Rawiri, Double Derelicts showcases the unique and spontaneous physical comedy the White Face Crew is famous for. Fun for all ages, and guaranteed to amuse and impress!
Adults : $15.00
Concession/Students : $10.00
Group of 6 + : $10.00
Children (12 and under) : $10.00
Book online at eventfinda.co.nz or follow website link.
Director Jarod Rawiri
Choreographer Justin Haiu
Set DesignJohn Verryt
Sound Design Karnan Saba
White Face Crew
Drawing from the diverse performance backgrounds of core crew members Justin Haiu , Tama Jarman and Jarod Rawiri the White Face Crew create original hybrid works with roots in physical theatre, clowning, costume, character, hip-hop and contemporary dance and improvisation. You can't pin the White Face Crew down – expect the unexpected!
Interaction with the audience is a key part of the experience, as the White Face Crew evokes joy, magic, fun and connection in spontaneous moments. Their projects include street theatre, roving performances, and devised works for the theatre.
The White Face Crew was conceived in 2010, born out of playing together in the downtime while Justin, Jarod and Tama were working with NZ physical theatre company Red Leap Theatre. The Crew have grown to also work with performers Regan Taylor, Tupua Tigafua, Rangi Rangitukunoa, Nikki Bennett, Manuel Solomon and Onetoto Ikavuka.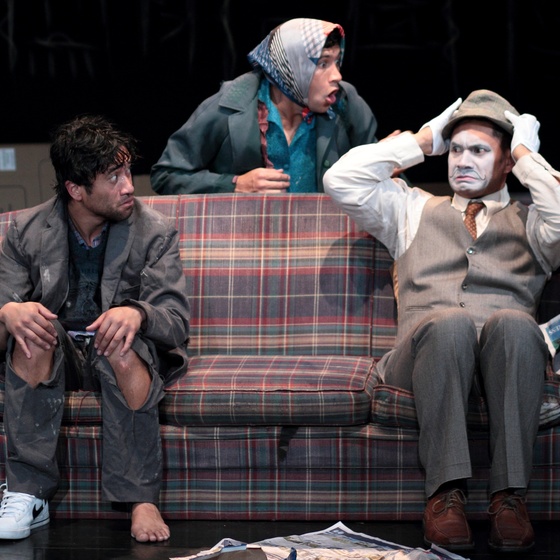 White Face Crew
Maungakiekie-Tamaki Local Board