Perform
Ka Tito Au: Kupe's Heroic Journey
A lively, ingenious retelling of the adventures of Kupe in Aotearoa.
One Night Only
Ages 8yrs +
Free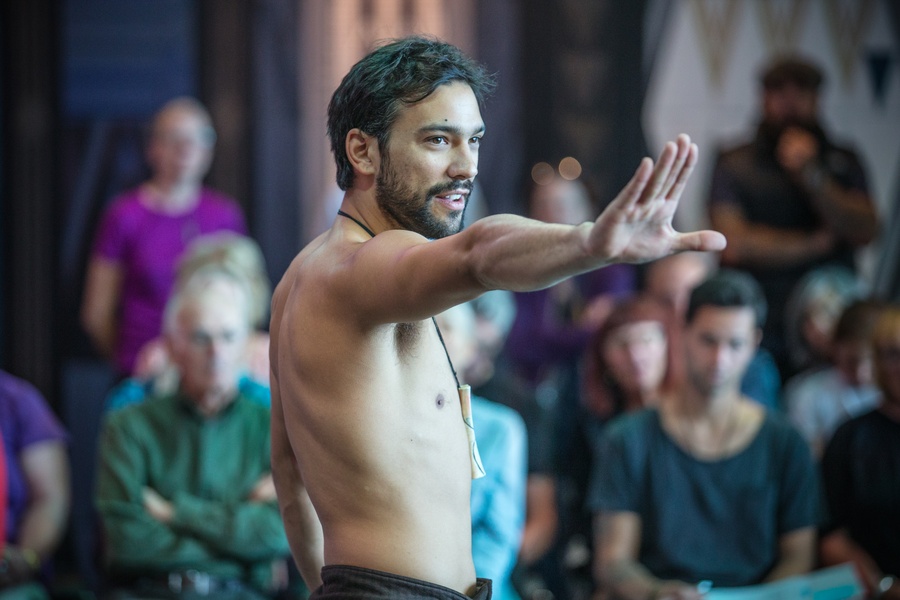 About
A lively, ingenious retelling of the adventures of Kupe in Aotearoa.
Be swept along by the voyage of Kupe, the great Pacific explorer and navigator, in this richly imagined solo show by writer and poet Apirana Taylor.
Ka Tito Au celebrates the long ago exploits of a man many believe was the first visitor to these shores. Tracing Kupe's whakapapa and his connection to the islands and the ocean, his dramatic expedition on the waka Matahourua, and his climactic battle with the giant octopus Te Wheke-a-Muturangi, this thrilling odyssey, conceived as an epic poem by Taylor, spans myriad narratives ripe for rediscovery.
A charismatic and amiable orator, actor Tola Newbery makes every episode come to life. He infuses his extraordinary performance with creative modern flourishes and stirring waiata tawhito (traditional Māori songs). Mixing history, mythology and symbolism, Ka Tito Au is Kupe's legend as you've never heard it before. A marvel of storytelling everyone should experience.
"Dynamic storytelling… may it have the long life it deserves so many thousands more can enjoy it." — Theatreview
ON TOUR THROUGHOUT REGIONAL AUCKLAND
• Māngere Arts Centre / Fri 15 March 12.30PM
• Barnett Hall, Piha / Sat 16 March 2.00PM
• Reweti Marae, Waimauku / Sat 16 March 7.00PM
• Depot Artspace, Devonport / Sun 17 March 1.00PM
• Warkworth Town Hall / Sun 17 March 6.00PM
• Piritahi Marae, Waiheke Island / Fri 22 March 7.00PM
• Franklin Arts Centre, Pukekohe / Sat 23 March 2.00PM
• Te Oro, Glen Innes / Sat 23 March 7.00PM
• Uxbridge Arts Centre, Howick / Sun 24 March 1.00PM
• Waipapa Marae, Auckland Central / Sun 24 March 6.00PM
Recommended for ages 8+
Duration: 50mins, no interval
Performed in English
ACCESS PERFORMANCES
• Touch Tour: Fri 15 March 11.30AM
• Touch Tour: Sun 24 March 5.00PM
Visit aaf.co.nz/access for details
Originally commissioned by New Zealand Festival. Presented by arrangement with Playmarket.
Image: © Jeff McEwan
Auckland Arts Festival
Auckland Arts Festival 2017
8-26 March
Taking place annually every March, the Auckland Arts Festival is a globally recognized event that celebrates people and culture, and showcases the unrivalled location, cultural diversity and vibrant energy of New Zealand's largest city.
The festival programme, a non-stop showcase of New Zealand and international arts, spans theatre, dance, music and visual arts – ranging from the most gloriously classical to the very edge of contemporary. Add to this the many free and family-friendly events; there is most certainly something for everyone.
Shows already announced in the Auckland Arts Festival 2017 include Raiders of the Lost Ark Film with Orchestra, a screening of the original Indiana Jones film with the score performed live by the Auckland Philharmonia Orchestra, and Eli Kent's Peer Gynt [recycled], a new New Zealand play, presented in association with Auckland Theatre Company.
Visit aaf.co.nz for the full programme.
The popular Auckland Arts Festival Garden at Aotea Square, which is home to the famous Spiegeltent, is open throughout the Festival, from early afternoon until the last show finishes. The Festival Garden is a vibrant hub at the heart of the city where visitors can enjoy food and refreshments, visual artworks, free performances and fun for the whole family.
Auckland Arts Festival receives core funding from Auckland Council and Creative New Zealand.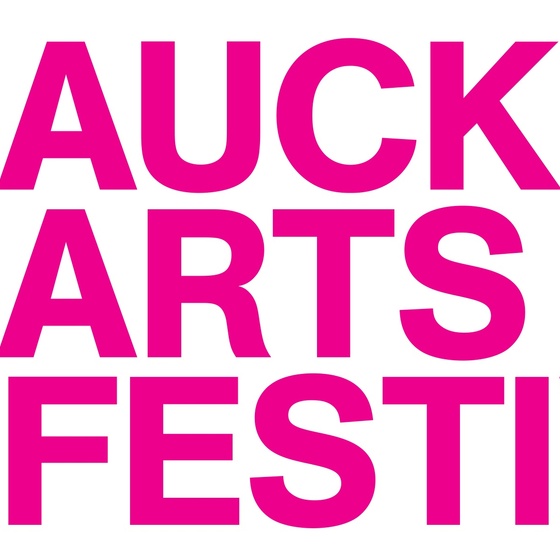 Auckland Arts Festival
Maungakiekie-Tamaki Local Board