Perform
Winter Break : Open Capoeira class – 6 to 12yo
Try this Brazilian martial art mixed with dance & music! Learn the basics, acrobatics, instruments and play Capoeira together!
Ages 6 – 12 years of age
Free
This event is fully booked.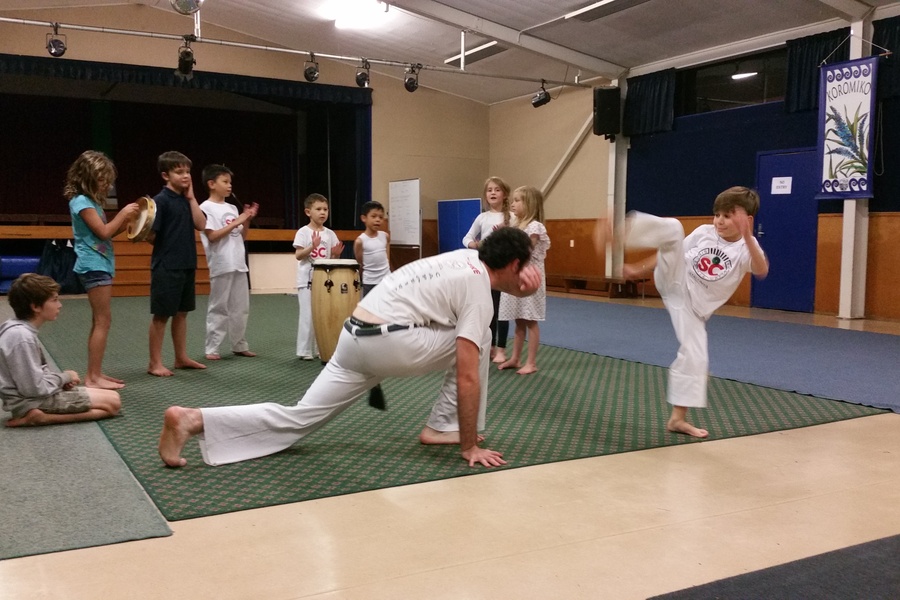 About
In the school holidays, Simplesmente Capoeira Association comes to Te Oro for a one-off kids capoeira class on Saturday 15th July at 2 pm.
This FREE Course is for 6 to 12 years old wanting to try this Brazilian martial art combined with dance & music.
We will teach the basics of Ginga, simple techniques, a bit of acrobatics, how to play rhythms with musical instruments and to play Capoeira together!
Capoeira helps to improve children's coordination, body balance, flexibility, self-control, musicality and confidence.
In Capoeira the kids don't fight, they PLAY! in pairs using the movements learnt in class, following the music played by the instruments.
No experience is required to attend. Just wear comfy sports clothes, no shoes needed and bring a bottle of water.
Confirmation of attendance by registering is essential.

Simplesmente Capoeira Association
David, known as Cabeça in Capoeira, started training in this martial art when he was a pre-teen in Spain. He was amazed by the movie "Only the Strong" and didn't hesitate in joining classes at the nearest gym.
In the years since, he has been in different countries for Capoeira events including Switzerland, France, UK, Brazil, South Korea and Tonga. He has always had a passion and dedication for studying this art and has been lucky to meet and train with some of the best Masters.
He moved to Auckland in 2014 and has continued training and teaching classes for adults and kids.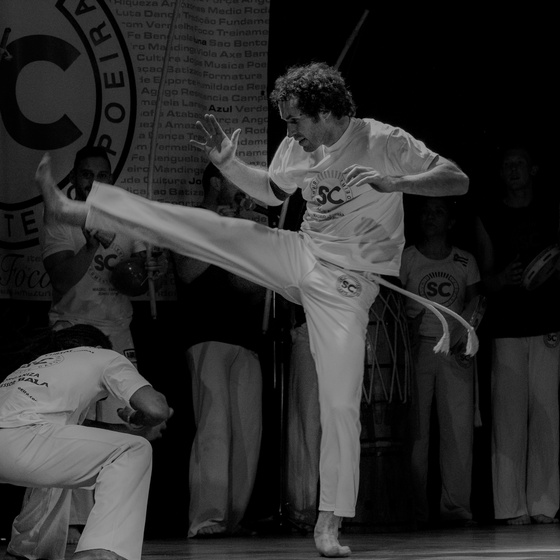 Simplesmente Capoeira Association
Maungakiekie-Tamaki Local Board