Perform
PACIFIC DANCE NEW ZEALAND ARTIST IN RESIDENCE
ARTIST IN RESIDENCE: RAKO PASEFIKA Preservation of Rotuman Language and Culture through Music and Dance
View dates
Mon, 20 May at 4PM
Thu, 23 May at 4PM
Sat, 25 May at 2PM
Mon, 27 May at 4PM
Thu, 30 May at 4PM
Sat, 1 Jun at 2PM
Mon, 3 Jun at 4PM
Thu, 6 Jun at 4PM
Sat, 8 Jun at 2PM
Mon, 10 Jun at 4PM
Thu, 13 Jun at 4PM
Sat, 15 Jun at 2PM
Mon, 17 Jun at 5PM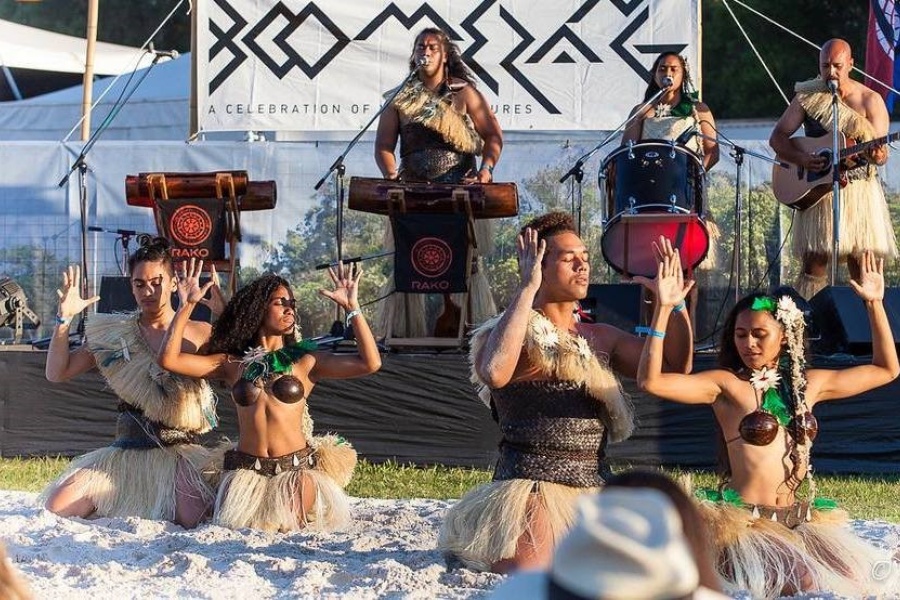 About
The Artist in Residence programme has been a feature on the Pacific dance calendar for the past nine-years. Now, as part of the festival, it offers senior dance artists the chance to work with the local communities and this year Auckland is in for a treat. We are thrilled to announce this year's artists are Fijian based dance troupe Rako Pasefika. Fresh from Blues Fest Byron Bay, creative associate; Samuela Konusi Taukave will be joined by company dancers Emily Marie and Iane Tavo. The residency will commence in May as part of the New Zealand Rotuman Language Week and run through the June festival. The program will conclude with a full length performance on Monday 17th June.
No experience is necessary and we invite and welcome students and communities to immerse themselves in this grand opportunity with international artists, RAKO all the way from Fiji.
The residency will commence on Monday 20th May and conclude with a performance on Monday 17th June.
RAKO PASEFIKA
RAKO PASEFIKA which was founded in 2007 has grown from strength to strength performing in Fiji and touring internationally with its most recent shows at the Sydney Opera House and the BluesFest in Byron Bay.
RAKO PASEFIKA'S work is focused on uniting Rotuman people through dance and music and sharing their love of life and the progress of their people which is an ever-present theme in their works. They continue to mold the outlook and experiences of Rotumans through different artforms that has been born out of their desires to preserve their culture and language that sits on the UNESCO list of endangered languages.
Their spiritual commitment to each other and their creations have allowed RAKO PASEFIKA to progress and evolve over the years through a very organic process with strong family values as their foundation. Part of their quest as Rotuman and Pacific artists is to gain more insight, depth and knowledge of their heritage, with a focus on creative liberty and the recapture and revival of ancient art forms and stories, but with the freedom to create new work without boundaries.
'We look forward to the mutual sharing of culture, mana and love for the Arts with our NZ kaunohoga (Family)."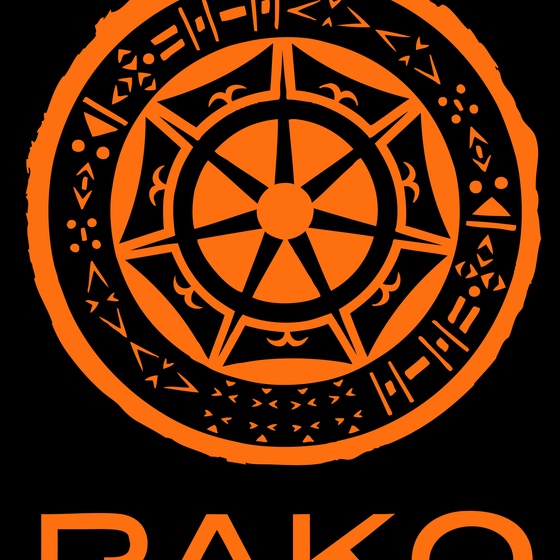 RAKO PASEFIKA
Maungakiekie-Tamaki Local Board