Visual Art
Harmony of Colours
An art exhibition by Anju Desai
14 November - 30 November
Free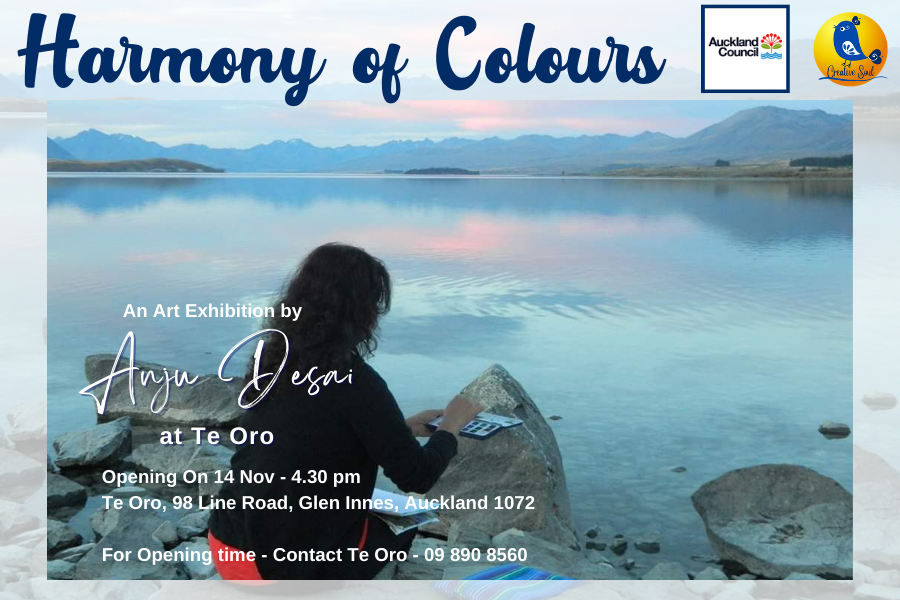 About
We are thrilled to welcome you to Te Oro's exclusive art exhibition featuring the vibrant and colourful works of Anju Desai as our Diwali special presentation called 'Harmony of Colours'. Anju's art journey is a testament to the connection between creativity and nature. From the lush landscapes of New Zealand to the vibrant warmth of India, her paintings represent nature in a spirited way.
Anju's exhibition will present a symphony of colours, capturing the essence of the places she has explored and the emotions she has felt about those places. Most of them are inspired by the stunning landscape of South Island as well as her surroundings in Auckland. Each piece tells a unique story, an inspiration of the place, her creative sketches and colour combinations, her on-spot painting ability to get the idea of the right colours and light and all those tactile tools she enjoys using while painting.
Mark your calendars for the opening on November 14th, 2023, and immerse yourself in a world of art. The exhibition runs until November 30th, providing ample time to witness the beauty of Anju's creations.
Join us in celebrating the magic of art. We can't wait to see you at Te Oro to experience this colourful exhibition called 'Harmony of Colours'.
Exhibition Dates: 14 November 2023, to 30 November 2023
Artist Talk: 16 November 2023 at 6.30pm
Location: Te Oro, 98 Line Road, Glen Innes, Auckland 1072

Te Oro
The long-held community dream of a music and arts centre for young people in Glen Innes is here.
In this multi-purpose space, young people and the local community can come together to perform, practise and learn the arts; express their creativity and talents; and celebrate their cultures.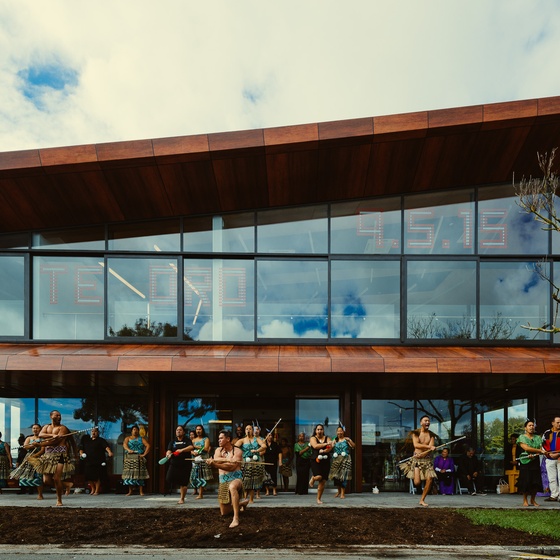 Te Oro
Maungakiekie-Tamaki Local Board