Te Oro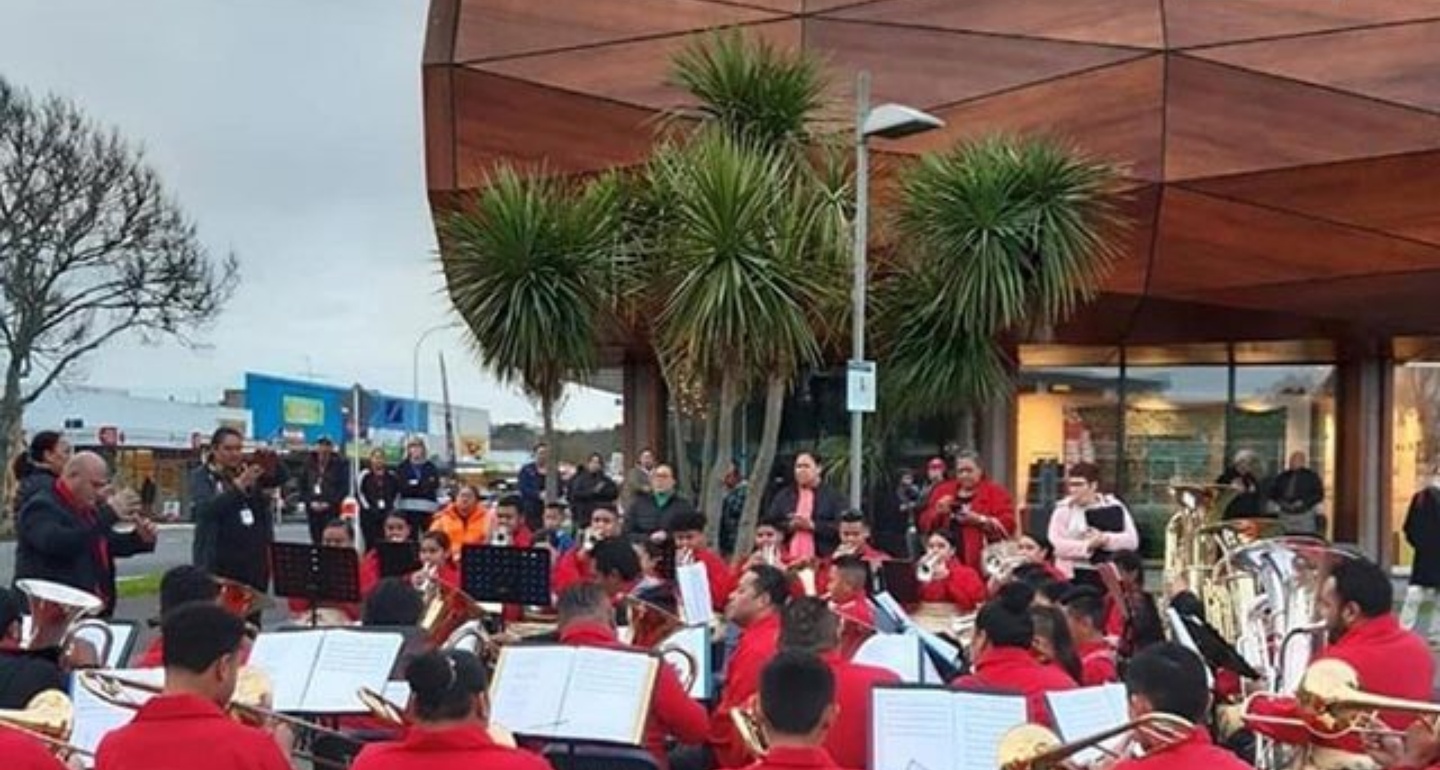 TE ORO
How can I register for classes?

TE ORO will aim to offer a variety of programs and classes throughout the year
for different age groups. Students are encouraged to register to secure their
place on the course and avoid disappointment.

Students can register for classes online via the website or in person
at TE ORO reception. All students will receive a confirmation email that their registration has been received.
Someone from TE ORO will be in touch within two working days to confirm your registration.

Students 13 years or younger require a parent or legal guardian to register
them for classes. TE ORO policy requires that a parent or legal guardian signs
a consent form (that can be found at the bottom of the registration form) with
full contact details to complete the registration process. This form can be dropped
off or filled in at the Te Oro reception, or a scanned copy can be emailed to
teoro@aucklandcouncil.govt.nz

Students 14-17 years can register without parental consent but must provide
full contact details of a parent or legal guardian. This is to protect the student,
Te Oro staff, venue, and tutors. This ensures that we have an emergency
contact for the student.

I emailed my name and phone number, am I now registered in the class?

Te Oro cannot confirm places on courses until the student has provided all the
information in the registration form (and parental consent received for
students 13 years and under). Someone from Te Oro will be in touch with you if
you need to provide more information.

In cases of courses with an associated cost, the full payment needs to be
received. The student or parent/guardian will be issued an invoice for
payment.

Can I register for classes that already started?

Most tutors will allow students to start the course after the first class.
For classes with fees, students will need pay (by the day of the first class attended) only for the remaining classes for that term or block.

How can I keep my contact details up-to-date?

It is the responsibility of the student (or student's parent or legal guardian) to ensure TE ORO reception has your current contact information. Please make sure the contact details are up to date and include: full name, address, phone number and email.

Is there anything else I need to know about registrations and classes?

All public holidays are observed so that no classes will be held on those days.

The course fee is calculated not to include the statutory holidays.
If a tutor is unavailable for a class (for example if the teacher is sick) and if no substitute is available; the teacher will notify you of an alternative date for that class.

If a tutor has to cancel a class for the term, there will be a refund for paid courses or the teacher will notify you of an alternative date for that class or class cancellation.

Note for paid classes there is no discount or refund for missed classes during the term, e.g. If the student is sick or away.

What about the fees and payment options?

Note that some courses have a fee to attend, and Te Oro will try to make these as affordable as possible. Some of these fees are calculated for the entire class block and have to be paid in full by the first day of the class block unless otherwise stipulated. The course fees (for a class block) cannot be paid on a class-by-class basis unless the class is a gold coin donation to attend.

Parent or legal guardian photo ID may be required to complete the registration for some paid classes.

You can pay one by using one of the below methods: EFTPOS, Cash, Credit, and debit card (note any payment by credit card incurs a 1.75% surcharge/convenience fee). Unfortunately, we are not able to process online banking payments or accept personal cheques.

Does TE ORO photograph or film students?

TE ORO is permitted to photograph or film students in the facility and to use the imagery for promotional or training purposes.

We ask that the student or parent/guardian sign permission slip to use images taken at TE ORO at the time of registration. This permission slip can be found on the back of the registration form. Any close-up imagery of individuals will not be used without first seeking approval from the individual.

What about the privacy of our information?

TE ORO collects personal information about students (and parents/legal guardians of students under 18 years old) when you enroll in a course. Under the Privacy Act 1993 you are entitled to have access to, and request correction of this information.

What are the health and safety policies and procedures?

TE ORO takes all practicable steps to ensure the safety of its employees, students, and tutors and to provide a safe learning environment, but please note that dance, theatre and body work by their very nature carry a risk of injury or accidents. TE ORO is not liable for personal injuries sustained or any
loss or damage to personal property while on the premises.

TE ORO provides qualified and experienced tutors, who actively promote safe practice.

It is the student's parent or legal guardian's responsibility to notify TE ORO in the event of injury/medical condition before class.

A first aid kit is available at TE ORO reception. We do not provide anyone with painkiller or equivalent or administer students' medication.

TE ORO Music & Arts Programme students are under supervision while in class time only. Tutors and staff cannot be responsible for supervision of students outside their allocated class time.

In the unlikely event of an evacuation, students need to follow staff/tutor instructions.

WIFI access

Te Oro provides free Wi-Fi. This can be found under settings in your personal device listed as TOMIZONE G I Music & Arts Centre. It is capped at 1 GB per person per day.

Discounts

If you hire a venue from us ten times or more during a financial year (1 July to 30 June) you are considered a regular hirer and will receive a discount off the rates.

A discount may be applied for priority and core business hire for events and classes at Te Oro that meet two of the criteria defined by the local board in the Te Oro Charter: music and arts events; youth engagement and 50% community participation.

This is to retain a high level of use by arts stakeholders and local community organisations and to meet the objectives of the Te Oro Charter and the facility's business plan. You cannot get both discounts at the same time. Please contact the Te Oro direct to discuss or apply teoro@aucklandcouncil.govt.nz or 09 890 8560.

Please note that some other fees and charges may apply to your booking. This will be discussed with you at the time of your booking.

Parking

TE ORO has NO designated parking.

There is a loading zone in the rear of the building for drop offs and pickups only.

The carpark has an 180-minute time limit and the parking wardens visit regularly.

There is parking available in surrounding streets on Maybury St, Line Road and Taniwha Street which is just 2-3 minute walk and close to Te Oro.

How can I make a complaint?

TE ORO is proud of the quality of its classes and its tutors. If you have any complaint or concern, we encourage you to raise it with us at the earliest opportunity. We assure you of a careful and sympathetic listening to your concerns.
Maungakiekie-Tamaki Local Board