Dance
MELTING POT - FRESHMANS DANCE CREW
For 2 daysonly at Te Oro
24 and 25 November
Ages 12-20
Free
View dates
Fri, 24 Nov at 10AM
Sat, 25 Nov at 10AM
About
The FRESHMANS DANCE CREW are mixing anew season of dance moves bringing news stories to the stage this November 2023 with 'The Melting Pot'.
Merging hip hop / street dance, contemporary dance, physical theatre, haka and pacific movement, this showcase of original short works by The Freshmans Dance Crew and Freshman's Academy is created and performed by rangatahi for rangatahi.
Finish the year on this up-beat as you experience the vibrant pulse that The Freshmans Dance Crew bring with their latest how, 'The Melting Pot' and sign up for workshop with the performers to experience for yourself the power of dance.
Te Oro
The long-held community dream of a music and arts centre for young people in Glen Innes is here.
In this multi-purpose space, young people and the local community can come together to perform, practise and learn the arts; express their creativity and talents; and celebrate their cultures.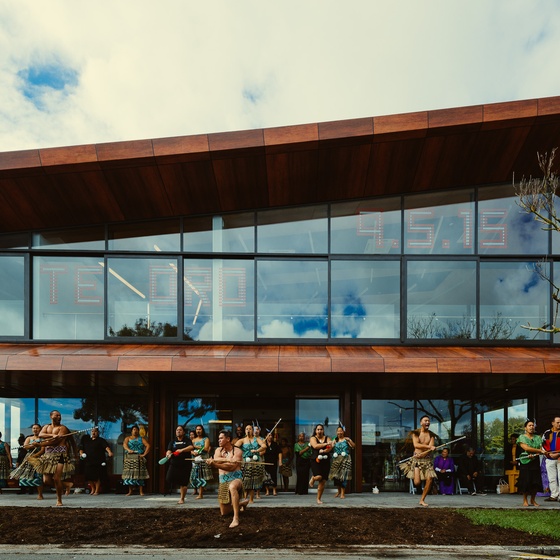 Te Oro
Maungakiekie-Tamaki Local Board