Music
Guitar and Ukulele - Term 1
Guitar and Ukulele Lessons with Kim Haliday
Thu, 23 Mar at 3:30PM
February 16 2023
Ages All ages
Cost $15
This event is fully booked.
View dates
Thu, 16 Feb at 3:30PM
Thu, 23 Feb at 3:30PM
Thu, 2 Mar at 3:30PM
Thu, 9 Mar at 3:30PM
Thu, 16 Mar at 3:30PM
Thu, 23 Mar at 3:30PM
Thu, 30 Mar at 3:30PM
Thu, 6 Apr at 3:30PM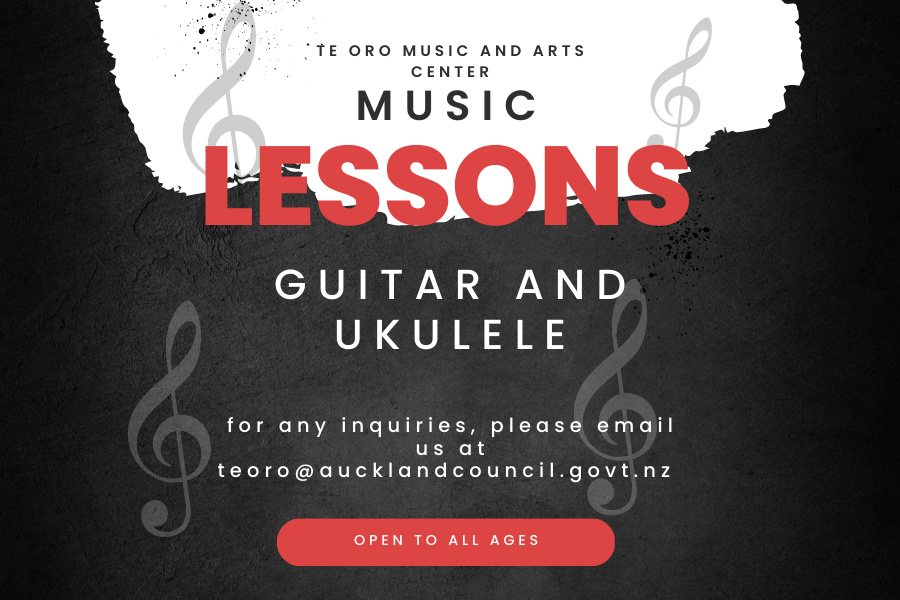 About
Our music programme is back!
We have the privilege of having experienced artists and teachers to teach this years music classes!
Kim Haliday - Kim's musical experiences have been strewn across the globe over the past 30 years. Kim's teachers include Robert Fripp, [Voted best guitarist in the world 3 years running, Guitar Player Mag] , and Nigel Gavin.
Kim was the principle writer for Pacific Curls Trio, for 12 years and is a Multi-instrumentalist. Kim has been involved in over 20 different groups, and 38 recorded works, she has composed for 3 documentary film tracks, and was commissioned to compose 5 pieces for Jack Grays works "Mitimiti " involving The
Maori dance company Atamira, she also composed music for Fijian Born Darren Kamali's Play "Mango Tree, improvising with the actors at live shows, along similar lines Kim was also involved with "Rako" The Rotuman dance company in Fiji, where she was part of the musican lineup improvising for the dancers live shows.
All music classes are in 30min blocks. So make sure to register before slots run out!
For more info, email us at teoro@aucklandcouncil.govt.nz
Te Oro
The long-held community dream of a music and arts centre for young people in Glen Innes is here.
In this multi-purpose space, young people and the local community can come together to perform, practise and learn the arts; express their creativity and talents; and celebrate their cultures.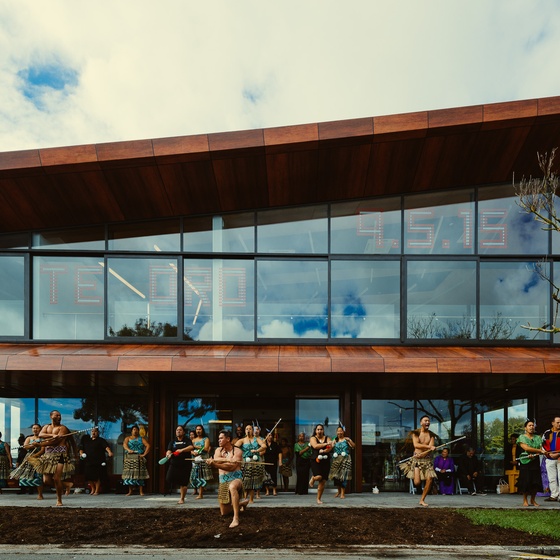 Te Oro
Maungakiekie-Tamaki Local Board