Music
Podcast Workshop
Podcast workshop for youth 12-20 years old
View dates
Tue, 16 May at 4PM
Tue, 23 May at 4PM
Tue, 30 May at 4PM
Tue, 6 Jun at 4PM
Tue, 13 Jun at 4PM
Tue, 20 Jun at 4PM
Tue, 27 Jun at 4PM
Tue, 4 Jul at 4PM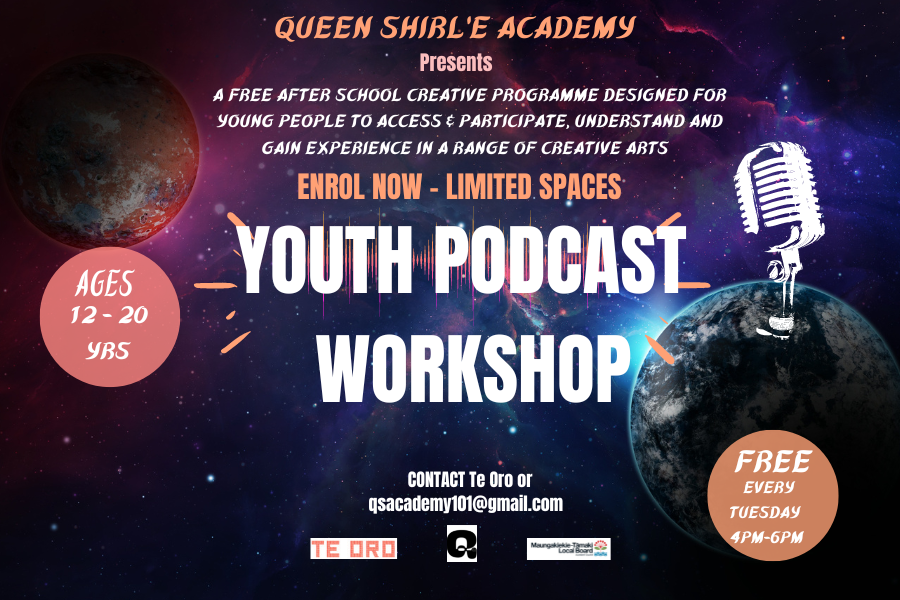 About
A FREE after school Creative programme designed for young people to access & participate, understand and gain experience in a range of Creative Arts
Register your name and email and we can send you a registration form
Te Oro
The long-held community dream of a music and arts centre for young people in Glen Innes is here.
In this multi-purpose space, young people and the local community can come together to perform, practise and learn the arts; express their creativity and talents; and celebrate their cultures.
Queen Shirl'e
The lead tutor/kaiako will be Hip Hop Artist Queen Shirl'e. Shirl'e is an experienced tutor & also a professional performing artist/songwriter, who has released 3 music EPs & 7 music videos.
She has opened up for Hip Hop legend Big Daddy Kane, and has interviewed many legends such as One Love from Arrested development, KRS ONE, Salt n Pepper, UFC kickboxer Mark Hunt, The Oneil Twins & has performed at many community festivals & charities eg Polyfest, Mangere East cultural festival, Pacifica festival, Movies in parks, Ambury farm festival, Love your maunga, The NZ Hip-Hop Summit & many more! She also has won a nz on-air music grant to help with the production of her 3rd EP.
She is currently a creative writer and has her own column for the Mangere 275 Times magazine and a radio host at a youth radio station in Mount Roskill. She has designed and taught similar programmes at Te Wananga O Aotearoa so this programme is built upon this experience.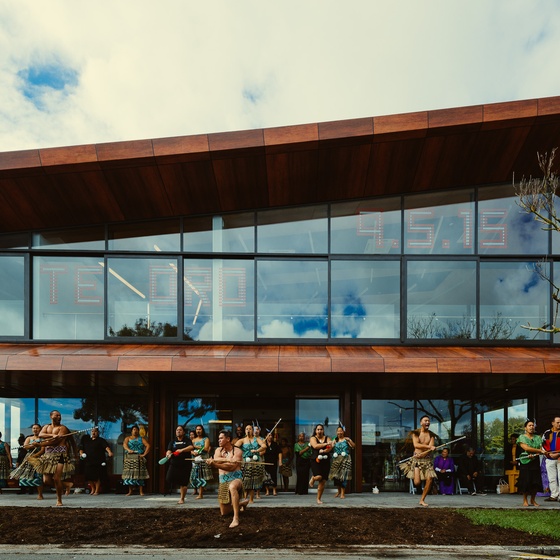 Te Oro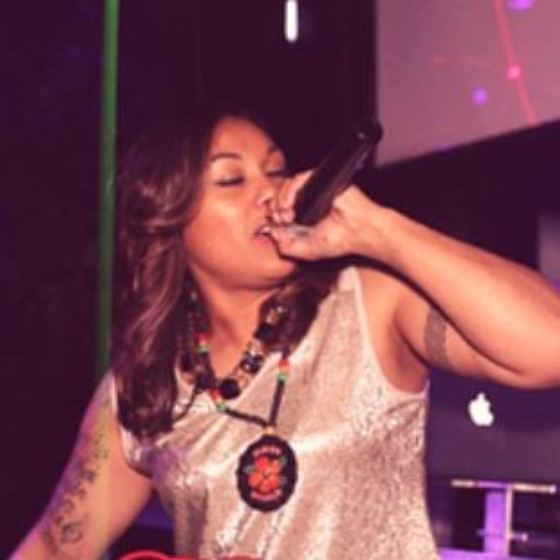 Queen Shirl'e
Maungakiekie-Tamaki Local Board