Music
Ready Set Level Up!
Ready, Set, Level Up Tamaki Job Fair! Join us at the Tāmaki Job Fair on June 8th and embark on an exciting journey to elevate your career to new heights!
8th June 2023
Ages All Ages
Free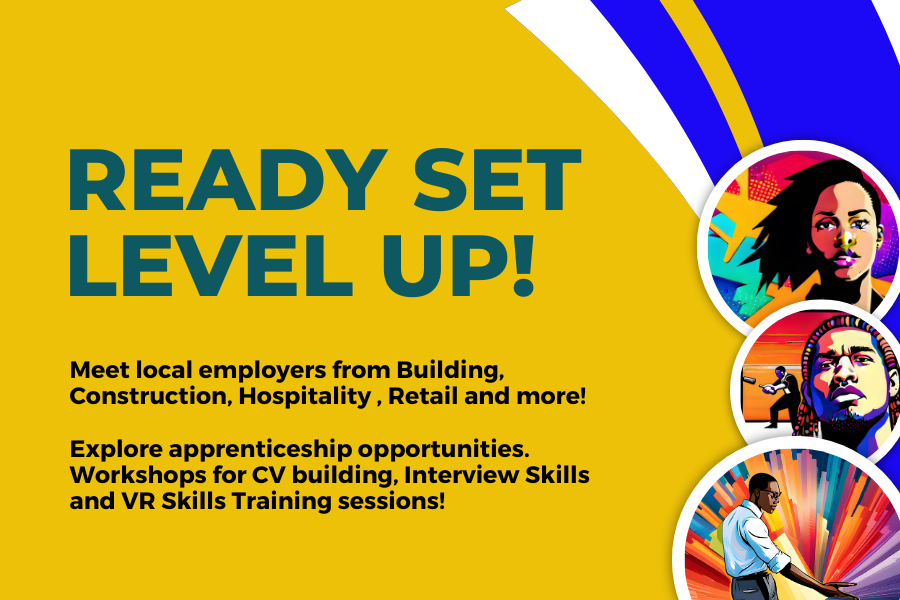 About
Explore Opportunities:
Meet and engage with local employers and training providers from various industries such as Hospitality, Building, Construction and Infrastructure, Health, and more. Discover a world of possibilities and apply for work right on the spot!
Boost Your Skills:
Enhance your employability by getting work-ready with CV & careers advice. Unleash your potential through apprenticeship opportunities and immerse yourself in our cutting-edge Virtual Reality Skills Training. It's a hands-on experience you won't want to miss!
Pamper Yourself:
Look and feel your best with a free haircut, courtesy of our talented hairstylists. And to truly impress, book a session with Dress for Success to receive top-notch advice and assistance in preparing for interviews. Dress to impress and seize those job opportunities!
Unleash Your Passion:
Calling all gamers! Dive into our Gaming suite and explore the exciting world of E-Sport career pathways. Connect with industry experts who can guide you towards turning your love for gaming into a rewarding profession.
Drive Towards Success:
Speak with local providers about Driver's License Training and open up doors to new job opportunities that require driving skills. Expand your horizons and discover a whole new realm of possibilities!
Enjoy a Free Sausage Sizzle:
Delight your taste buds with a mouth-watering free sausage sizzle. Savor the flavours of success while networking and mingling with like-minded individuals.
This event is made possible by the incredible support from the Ministry of Social Development, Connected Tāmaki, Te Waipuna Puawai, Tāmaki Jobs & Skills Hub, Auckland Business Chamber, Te Oro, Glen Innes Library, Glen Innes Family Centre, and Ruapōtaka Marae. Together, we strive to empower our community and create opportunities for everyone.
Don't miss out on this fantastic opportunity to elevate your career and explore endless possibilities! Bring your friends and family along because admission is free and open to all ages.
For more information, visit www.teoro.org.nz or email connectedtamaki@msd.govt.nz.
We can't wait to see you there!
#Tāmakijobfair #readysetlevelup

Te Oro
The long-held community dream of a music and arts centre for young people in Glen Innes is here.
In this multi-purpose space, young people and the local community can come together to perform, practise and learn the arts; express their creativity and talents; and celebrate their cultures.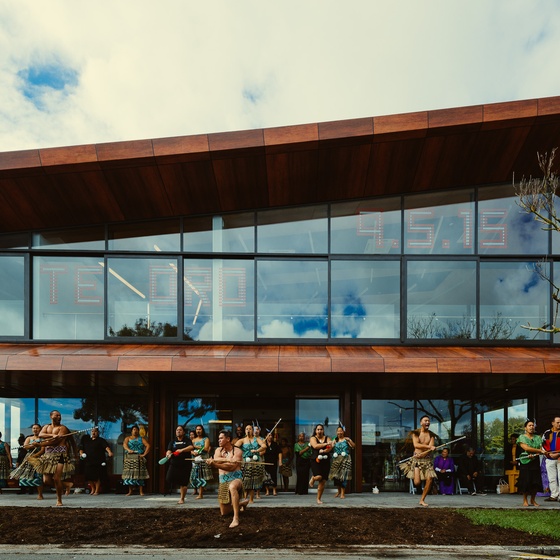 Te Oro
Maungakiekie-Tamaki Local Board