Music
Sounds of India
Performances will feature different aspects of Indian Music such as: 1. Traditional Classical Music 2. Fusion of East and West (Sitar and Violin) 3. Folk Music of India 4. Devotional Music 5
October 14 2022
Ages All Ages
Cost $10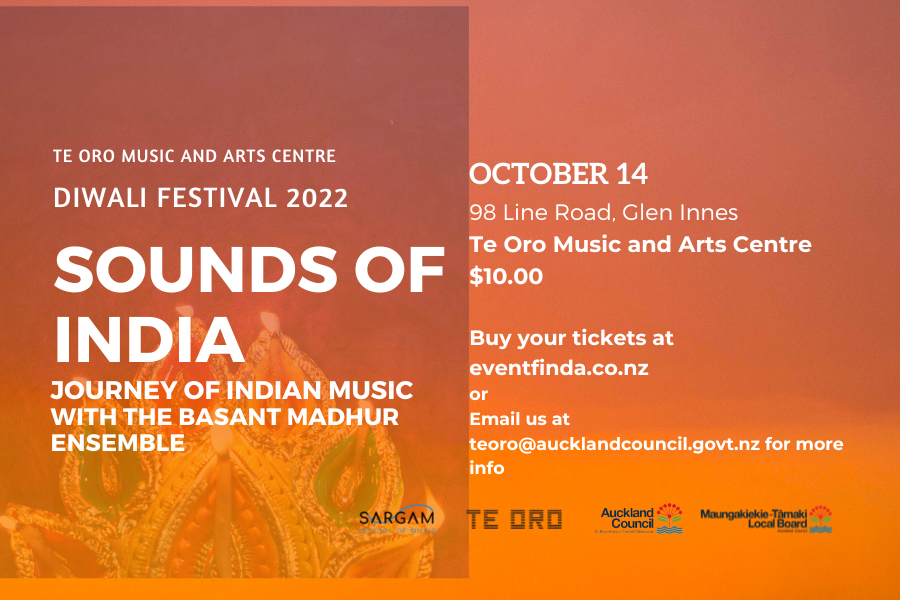 About
Featuring Instruments such as Sitar, Violin, Harmonium, Vocals and Cajon
The Ensemble comprises of three generations of the Madhur whanau on tablas, sitar, violin and Indian harmonium. Basant is the director of the renowned Sargam School of Indian Music (Auckland) and tutors there with brother Deepak and father Professor Shukdev Madhur who specialises in violin. Professor Shukdev is a recipient of the National Award from the President of India for his services to music. Basant's daughter Sargam on sitar and nephew Akhilesh on tabla complete the Ensemble.
Tabla master Basant has won numerous numerous awards in India and accompanied international legends such Grammy winner Vishwa Mohan Bhatt (Ry Cooder), flautists Ronu Majumdar (Ravi Shankar) and Rakesh Chaurasia, alto saxophonist Kadri Gopalnath, and mridangam master Patri Satish Kumar. He has also collaborated with Western musicians in fusion music.
Join us as we go through the journey on the Sounds of India!
Te Oro
The long-held community dream of a music and arts centre for young people in Glen Innes is here.
In this multi-purpose space, young people and the local community can come together to perform, practise and learn the arts; express their creativity and talents; and celebrate their cultures.
Sargam School of Music
Sargam School of Indian Music formed in 2006, a school fully devoted to Indian Classical music with a mission to provide an ideal education in the field of Indian Classical vocal & instrumental and to present based on Indian Classical music for all to enjoy the rich heritage of India. The school imparts qualitative education and has put up Indian Classical Music concerts with International & local musicians since 2006. The students of Sargam School comes from different ethnic groups such as: Europe, Fiji , Malaysia, South Africa, India, Pakistan, Sri lanka, New Zealand, Afghanistan, Tonga, China, Bangladesh & United States.
The school is proud to have well qualified and experienced teachers . The founder of school, Basant Madhur is well known and beloved Tabla ( Indian Classical Drums ) Player of the audience & musicians in New Zealand. Before coming to New Zealand, he has earned good name in a big country like India in the field of Indian music. He is a Class one approved artist of All India radio & television. Basant is a regular performer with international & local Indian musicians and also attached with several western musicians. On account of his versatility and pleasing disposition, he is the most sought after creative artist in the realm of Indian classical music in New Zealand (Australasia).He was awarded the award of Appreciation for the Tabla Maestro by GOPIO. ( Global organization of People of Indian Origin New Zealand.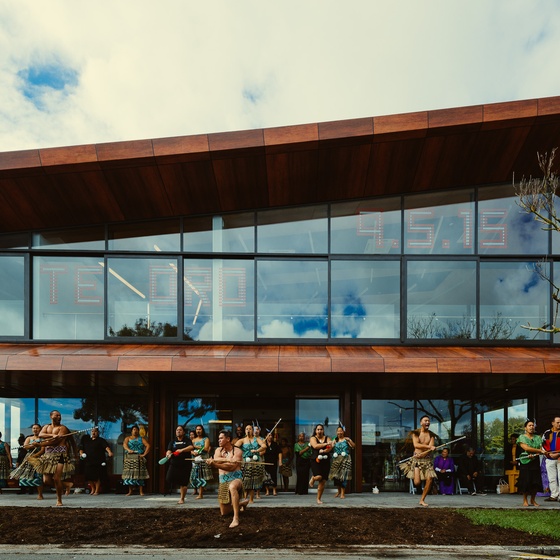 Te Oro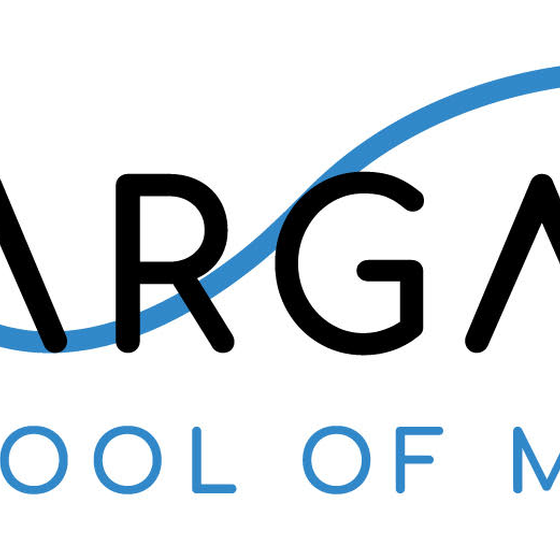 Sargam School of Music
Maungakiekie-Tamaki Local Board